Congratulations, winners!
This year's contest was very exciting, and we were blown away by how many participated.
The contest began with many nominations of leaders from around the world and in various types of organizations, from the most senior executives to front line managers.

From those nominations, we selected a shortlist of leaders whose stories clearly exemplify Multiplier leadership and then gave you the chance to vote for your favorites.
Thank you to all of the Multiplier leaders, including our MOY winners and finalists, who make everyone around them smarter and inspire us to do the same.
Recognized Leaders
Below are nominee's who weren't shortlisted and who we would like to recognize.
To include your non-shortlisted nominee from this year's contest, contact us here.

Cathy Busani, Happy Ltd
Hazel Jackson, Biz Group
Jayson Brimon, Nielsen PH
Kay Insker, Health and Safety Dialogue Company
Matt Given, Glynlyon
Sabina Petride, Oracle
Tim Winner, Shadowbox Farms
Clark Campbell, One Page Project Manager International
Jason Kerwin, Nuvasive Clinical Services
John W. Jagger, Merichem Company
Lisa Carter, Results.com
Robert Peña, Midland Independent School District
Shawn Mahoney, Opportunities for Employment
2018 MOY Finalists
Below are the 23 shortlisted nominee's selected as this year's finalists.
Based on their nomination and subsequent votes, we feel each is a Multiplier and want to thank them for their inspiring leadership style.
U.S. Large Business: 5 Nominees
U.S. SMB Business: 5 Nominees
International Business: 5 Nominees
Education/Non-Profit: 5 Nominees
Military/Government: 3 Nominees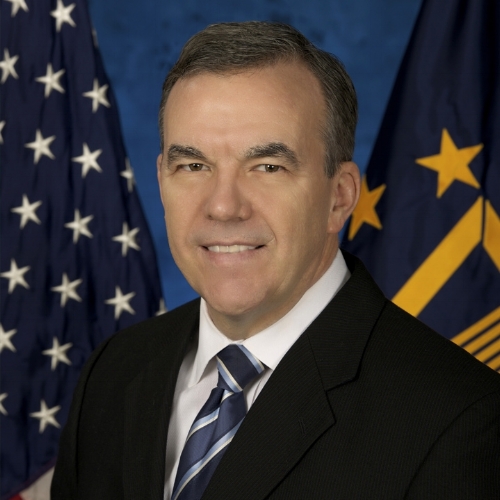 Jim Trinka
Chief Talent Management Officer
Dept of Veterans Affairs, Office of IT
—
Multiplier Discipline: "The Challenger" - Defines an opportunity that causes people to stretch.
—
Jim's Nominator said: "As a part of an organizational leadership development strategy, Dr. Trinka designed and developed a recurring (every 3 years) in-person, instructor-led experienced manager course and formed an internal instructor cadre of 59 senior managers to deliver the course. He challenged the cadre to own the course and empowered them to evolve the curriculum, handle the logistics and administration of the courses, and to form self-governing committees to execute delivery of the program.
Over the past two years, the cadre delivered and the course has wildly exceeded expectations as evidenced on improvements of employee survey results: Employee Engagement Index increased 5%; Employee Recognition Index increased 6.3%; Change Management Index increased 5.6%; Communication increased 5%; and Teamwork Index increased 2.3%.
The course has created its own brand and there is now a waiting list for every course offering."
Patricia Boyle-McKenna
Interim Chief Information Officer
City of Boston
—
Multiplier Discipline: "The Talent Magnet" - Attracts and optimizes talent at its highest point of contribution.
—
Patricia's Nominator said: "With over 10 years of service to the City of Boston, Patricia is truly the woman behind the curtain when it comes to innovative ideas, motivating staff, recruiting diverse and talented teams, and retaining talent. For anyone who her work reaches, it is clear that her passion, dedication to constituents, and support for employees are unrivaled.
As a lifelong resident of Boston and the mother of three young girls and a sister herself, Patricia values work-life balance and encourages those that work for her to do the same. She has advocated for better policies and practices for parental leave for the organization.
Aside from the fact that she's brilliant, Patricia is warm and approachable. Her personality makes her the best problem solver around. We've also seen her time and again organizing gifts, thank you notes, drives for daycare, lunches, etc. She understands that the little things that show how people are appreciated make all the difference."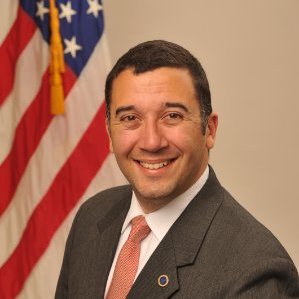 Tom Novak
Medicaid Interoperability Lead
Office of the National Coordinator
—
Multiplier Discipline: "The Liberator" - Creates a climate of safety and ambition that both invites and demands people's best thinking.
—
Tom's Nominator said: "Tom is always creating an environment for collaborative and creative thought. He works with so many state leaders on such a wide variety of initiatives and yet still has the time to answer a call or text for a quick touch base that almost always provides what you need.
His purposeful knowledge-sharing around federal projects and top of mind awareness around some of the progressive work others are accomplishing across the country is immensely beneficial. He always, in the most polite, passionate and exciting way, challenges you to take your initiative to the next level. Over the years he has helped me drive Medicaid and DSRIP initiatives for NY and NH. Helping navigate teams through complicated consent questions, HIE optimization and always with an eye toward innovation to improve outcomes and lower costs.
Tom's leadership has been a tremendous value proposition for many across the country, and I count myself as one of them."